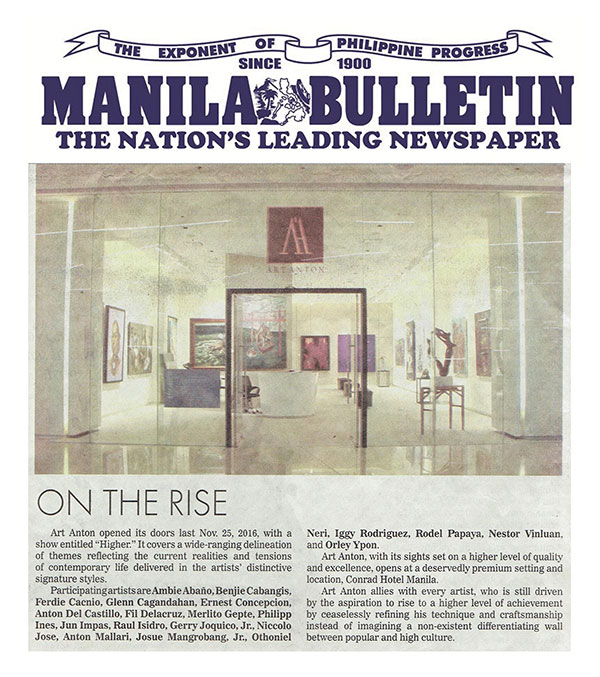 Art Anton opened its doors last Nov. 25, 2016, with a show entitled "Higher". It covers a wide-ranging delineation of themes reflecting the current realities and tensions of contemporary life delievered in the artist's distinctive signature styles.
Participating artists are Ambie Abaño, Benjie Cabangis, Ferdie Cacnio, Glenn Cagandahan, Ernest Concepcion, Anton Del Castillo, Fil Delacruz, Merlito Gepte, Philipp Ines, Jun Impas, Raul Isidro, Gerry Joquico. Jr., Niccolo Jose, Anton Mallari, Josue Mangrobang. Jr., Othoniel Neri, Iggy Rodriguez, Rodel Papaya, Nestor Vinluan, and Orley Ypon.
Art Anton, with its sights set on a higher level of quality and excellence, opens at a deservedly premium setting and location, Conrad Hotel Manila.
Art Anton allies with every artist, who is still driven by the aspiration to rise to a higher level of achievement by ceaselessly refining his technique and craftsmanship instead of imagining a non-existent differentiating wall between popular and high culture.